In this article, we'll show you how to forward emails from Outlook using many methods to help for all versions of Outlook, including Outlook 365, Outlook 2007, Outlook 2016, Outlook 2019, and others. Many Microsoft Outlook users set up a rule in Outlook to forward emails from their accounts to others automatically. However, there are a few different and easier steps you can take to help you better manage your business.
Automatically forwarded emails would appear to be coming from you. So, learn how to Automatically Forward Emails from Outlook and set it up on your account.
Advantages by using Outlook's auto-forward feature
Outlook forward email is one of Microsoft Outlook's most common forwarding processors. Let's look at how you can simplify your business if you learn and apply how to forward emails in Outlook.
From a single address, send emails to several recipients. It allows for the forwarding of incoming emails from one email address to another.
Method 1
 Forward Emails in Outlook 2019/ 2016 Automatically
Setting up a rule in Outlook is a method for forwarding emails from Outlook.
Open 'File' and then 'Rules and Alerts' in your Outlook account.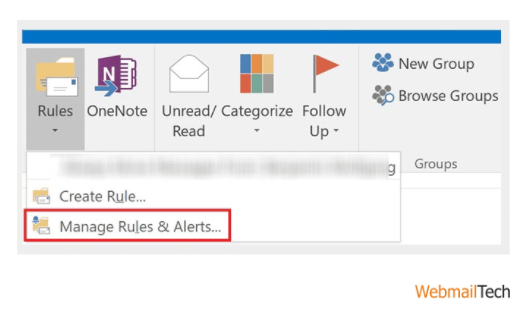 Select 'New Rule' from the 'Email Rules' page.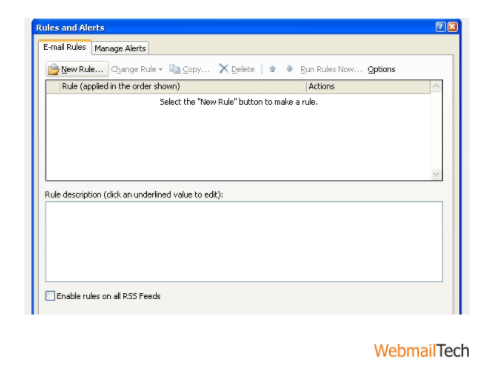 Choose 'Check messages as they arrive' from the 'Start from a blank rule' menu.
'After the message arrives, apply the rule.' and then press the 'Next' button.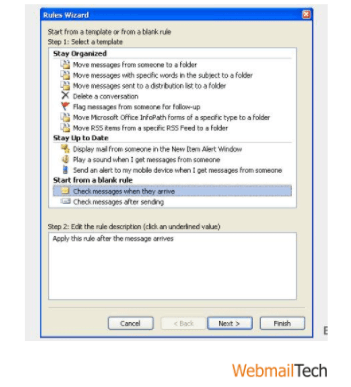 To forward specific messages, choose "from people or distribution list" under "Select Conditions" and click "Next."
Select com from the 'Select com' drop-down menu. Select 'forward it to people or send it' and then click 'Next.'
Choose or type the email address and click on 'Ok' and 'Next' in that order.
If you want to add exceptions to your Outlook forward email, continue with the steps below.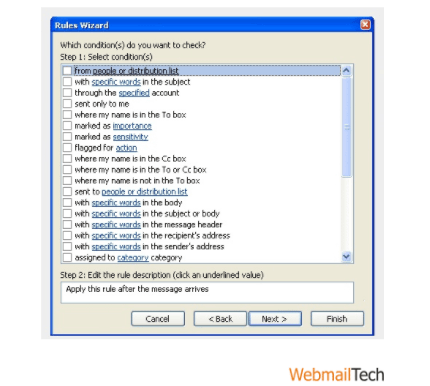 Drop down the 'Select Exceptions' tab and pick 'Even if from people or distribution list' before clicking 'Up.'
Under 'Specify a name of all this rule,' rename the rule if desired.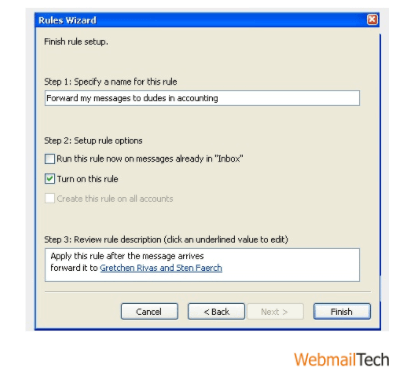 To save your updates, click the 'Finish' button.
A simple modification of the system for forward email from Outlook to another email will improve the performance of your Outlook email account. If you want to make changes using the Outlook web app, see the content below.
Method 2
Forward Emails from Outlook Web App
Follow the steps below to configure Outlook on the web so that it automatically forwards messages to a different email address when you receive it. The steps below refer to Microsoft Outlook 2010 as well.
Open the Outlook website (www.outlook.com) and create an account.
Select 'View all Outlook settings' from the 'Settings' menu.
Click on 'Mail' and then on 'Forwarding.'
Select 'Enable forwarding' and enter the email address to which you want forwarded messages to be sent.
Continue with the steps if you wish to hold a backup or copy of the forwarded emails.'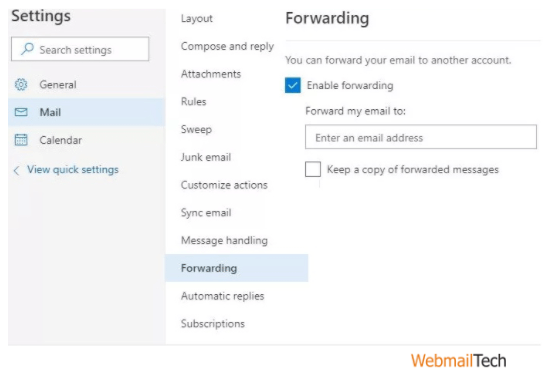 Choose 'Keep a copy' of forwarded emails and then click 'Save.'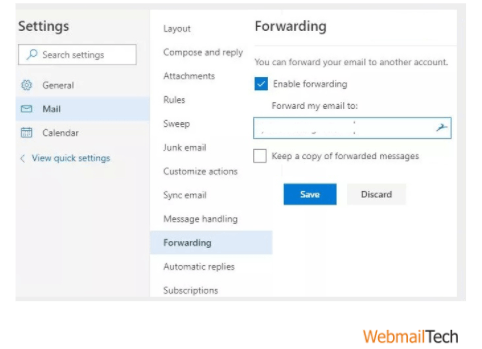 You should have been able to set the rule and know how to forward emails from Outlook 2010 by following the simple instructions. If you're looking for instructions on how to forward emails from Outlook to Gmail, proceed to the next method.
Method 3
Forward Email from Outlook to Gmail
Webmailtech presents a painful process for you. If you access your Outlook account through the website or the web app, this approach will apply to every edition and will show you how to forward emails from Outlook to Gmail.
Open your Outlook account in the web app or website and go to the 'Settings' tab.
Choose 'Mail' and 'Accounts.'
Drop down the 'Accounts' tab and choose 'Forwarding.'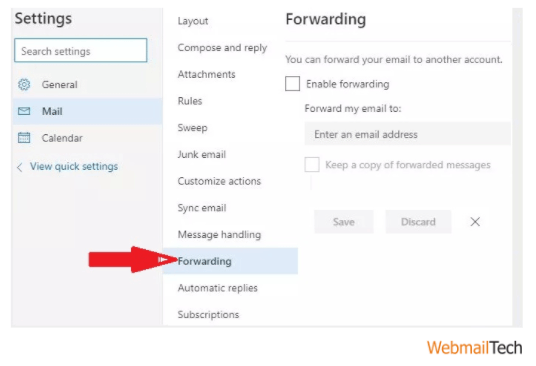 Select the 'Start forwarding' button and type an email address in front of it to which you want to forward it.
Make sure the person's email address is on Gmail, such as abcde@gmail.com.
To save the updates, click the 'Save' button.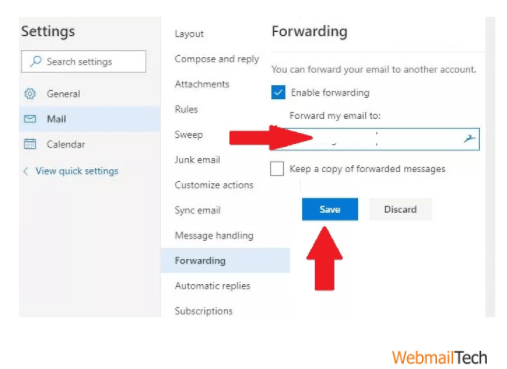 By taking these procedures, your account will be able to automatically forward Outlook emails to Gmail addresses.
Webmailtech still has the best available solutions and approaches for major-minor questions such as how to adjust signature in Outlook, how to install signature in Outlook, or even how to remember a message in Outlook in all versions such as Outlook 2017, Outlook 2007, Outlook 365. If you were unable to use the methods mentioned above, please contact our expert technician via chat.
Just a conversation with the technical experts will answer your problem/question from a distance. Thousands of consumers from all over the world have thanked our Webmailtech experts. As a result, check it out to get to know yourself.